End-to-end production solutions.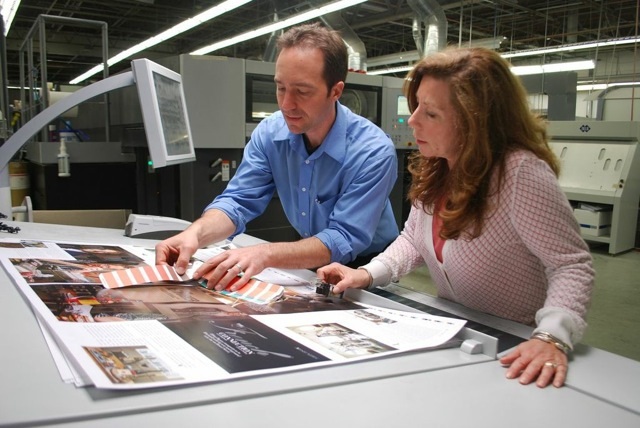 Rickenbacker Resources offers a full-suite of production solutions from project planning to design, printing and fulfillment services. We offer a wide range of promotional products, as well as publishing, data management and company stores. And we excel at working with production specialists, design managers and heads of marketing to not only wow clients, but achieve results.
Here's how we deliver on our promise:
From paper to prototyping, we take the time to learn your business to ensure that the materials we produce meet your needs and maintain the integrity of your brand.
Our pricing and buying model avoids overprinting—which means you avoid overspending. Clients rely on us to produce smart, eliminating unnecessary waste.
No matter how aggressive your deadlines, we offer solutions that are timed right. Some say we work miracles. We prefer to say it is thinking outside the box.
We specialize in press and equipment selection—digital, offset, variable data, web and large format—and we press-check every job for color and quality.
From discovery and site surveys to printing and project management, we oversee every step in the process (so you don't have to).
Whether you work with us à la carte or on a full-service basis, Rickenbacker Resources offers end-to-end solutions that meet your business needs.